Thursday, May 10, 2018
11:00am
Hanna Boys Center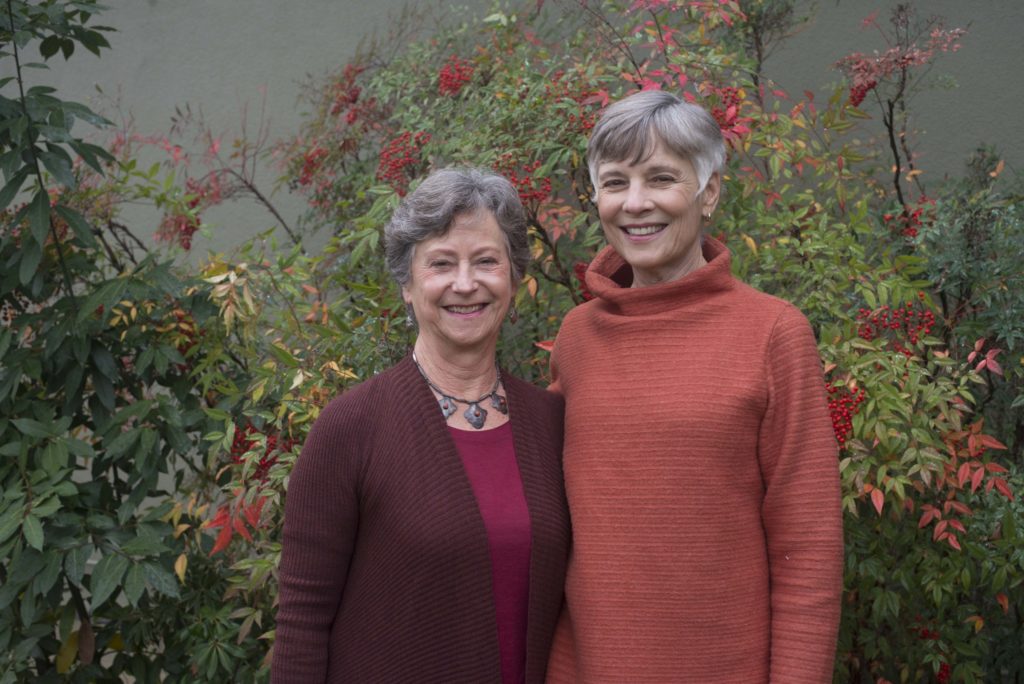 Left to right: Nancy Lilly and Maggie Haywood
The Sonoma Valley Hospital Foundation is very pleased to announce our 2018 Pulse Award recipients, Maggie Haywood and Nancy Lilly. We will recognize and honor these women for the tremendous impact they have made through their long term volunteer commitments and service to the community of Sonoma Valley at the 13th Annual Celebration of Women on Thursday, May 10th at 11:00am at Hanna Boys Center in Sonoma.
Proceeds from the event benefit women's health and wellness programs at Sonoma Valley Hospital, including Project Pink which funds mammograms for uninsured and underinsured women each May and October.
Click here to purchase tickets to Celebration of Women. For more information, contact Julia Cervone at jcervone@svh.com or 707-935-5331.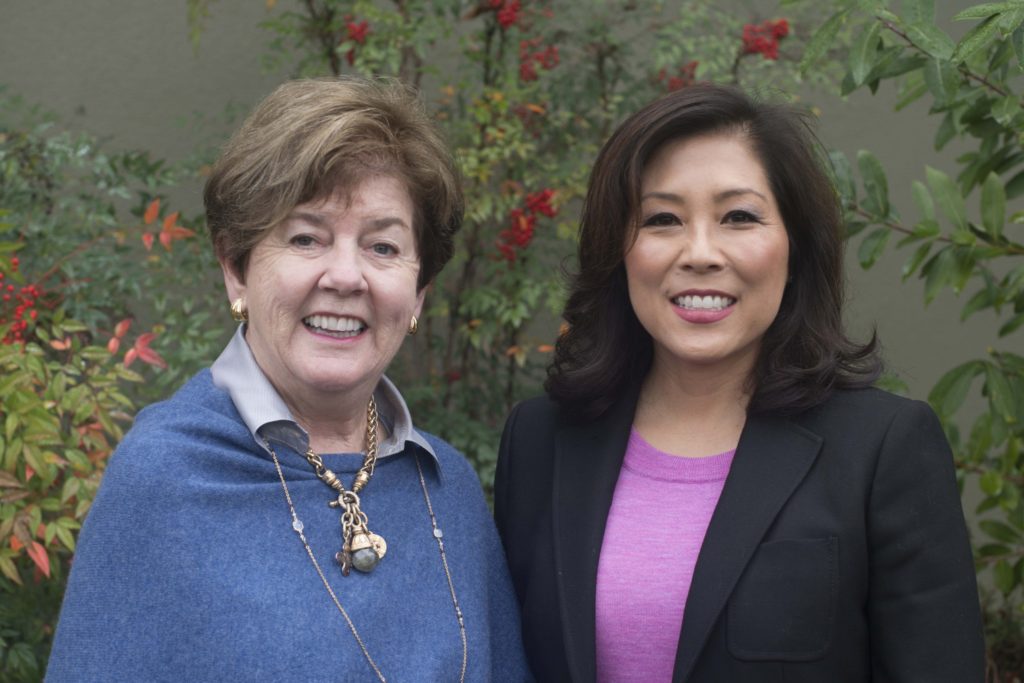 We are so fortunate to have (left to right) Harriet Derwingson and Nana Howell providing leadership as co-chairs for Celebration of Women 2018.
About the Honorees
In 1989 Maggie Haywood moved to Sonoma and returned to a lifelong commitment to building healthy communities.  She volunteered with and then became a director of the Sonoma Ecology Center.  As co-chair of the Sonoma Overlook Trail Task Force, she managed the construction of the trail and later served as President of the Board of the Sonoma Ecology Center.
Maggie chaired the Elman Grant for the Sonoma Valley Fund, and more recently, her volunteer efforts included serving on the Board of Directors of the Sonoma Land Trust and as a member of the Basin Advisory Panel (water sustainability in Sonoma Valley).  During this time, Maggie supported Sonoma Valley Hospital by serving on several successful parcel tax committees and on the committee to pass Measure P in 2008, the measure that raised bond money for the Healthcare District to begin the Emergency Department and Surgery Center project.  Maggie also served as a co-chair for the 2015 Celebration of Women Event.
Maggie lives in Sonoma with her husband, Peter Haywood, and enjoys being outside and in the great landscapes of Sonoma County: hiking, biking, gardening and spending time with her friends and family.
Nancy Donnell Lilly lives on the family ranch in Sonoma that her father bought in 1940, grows wine grapes and olives, and produces a small quantity of Extra Virgin olive oil which she sells to select markets in the Bay Area. She currently serves on the Board of Directors of Audubon Canyon Ranch and is a docent at the Bouverie Preserve, and last year finished a 2nd three-year term on the Board of the Sonoma Valley Hospital Foundation.  She is a donor to many of the nonprofits in Sonoma Valley and Sonoma County, and has generously supported the Hospital, including the Emergency Department campaign.
Nancy is an avid cook and gardener and enjoys active travel with her husband, Tony.  Her son, Alec Stefansky is owner of Uncommon Brewers, a craft brew business in Santa Cruz; and her daughter, Carrie Huisman, is currently living in The Netherlands with her husband and works for Pax for Peace, a Dutch-based human rights organization.