I'm deeply honored to be entrusted with the responsibility of leading Sonoma Valley Hospital and becoming part of this wonderful community. I come to you with experience in both large and small hospitals, and have been blessed to work with, and learn from, some great healthcare minds during that time.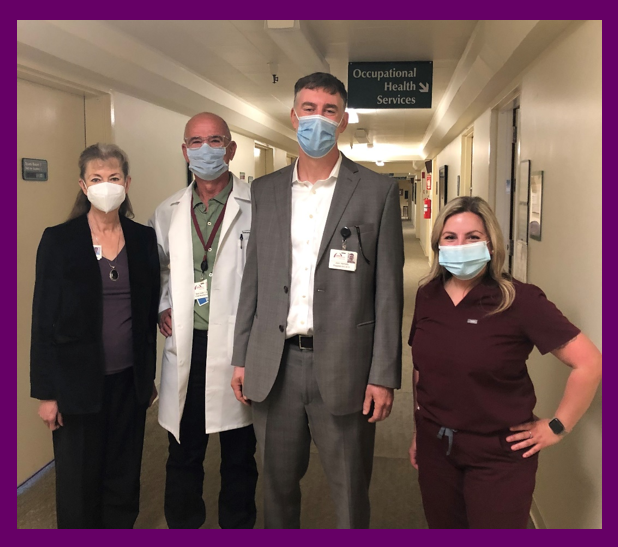 I realize that leaders can take many paths in helping organizations succeed and I want to share mine with you. There are three pillars I see as essential to success. First and foremost is QUALITY. While often assumed, high quality of care does not just happen. Quality comes from tireless hours of design, development and self-assessment. It comes from trust, openness and willingness to learn from others and from recruiting and training to be the best I assure you that quality will be our number one focus going forward.
Financial STEWARDSHIP is my second pillar. I firmly believe our mission is to serve our community and this requires good stewardship. If we operate efficiently we have more opportunities to grow and expand our services, and do so in a financially sustainable way. Efficiency means having the strongest purchasing contracts, negotiating the best rates with insurance companies, eliminating waste in our operations and aligning our staffing to our volumes. It requires the hospital to make sound investments in areas that best serve the community and carefully scrutinize services that are no longer effective or needed. A hospital must evolve as healthcare knowledge evolves and as our community evolves.
My third pillar is COMMUNITY CONNECTIONS. The Sonoma Valley community is our reason for being here and we exist to help you be your best. In order to make that happen, we must be connected to our community. We must be there as a shoulder of support, a trusted source of information, an agent of change, as well as a good partner for other community services. To do this requires we share our skills beyond the walls of the hospital. A few great examples include Celia Kruse De La Rosa's work with Vintage House, Dawn Kuwahara's partnership with Sonoma Valley Community Health Center, Dr. Sabrina Kidd's leadership at Operation Access, and our Community Trust Team's (too many to name!) work with St. Leo's. A special recognition and thank you to all who volunteered to help roll out testing and vaccination during this challenging time.
Since my initial interview for this position several months ago, I have met with many throughout the hospital. I have met with clinicians providing care and technicians collecting diagnostics, with the team who keeps our hospital safe and clean, and with those behind the scenes who make our patients' experiences smooth and comfortable. In all of these encounters, I have found an inspiring depth of knowledge and commitment. It's clear that the SVH team takes their responsibilities seriously and are committed to bringing their best efforts to serving the community.
Your Sonoma Valley Hospital, with its modern Emergency Department and state of the art operating rooms, in concert with our new partner UCSF, is an impressive hospital that truly captures the warm, welcoming spirit of Sonoma Valley. I am proud to be part of it and its future.
I look forward to meeting you!
John
John Hennelly, President and CEO
Sonoma Valley Hospital