October Board Chair Report
The breadth of Sonoma Valley Hospital efforts over the past 12 months to support the community during the pandemic was highlighted at the October board meeting in a presentation by Celia Kruse de la Rosa, who oversees the hospital's marketing and community outreach, and who provided a recap of hospital efforts during this time. The hospital and our staffs' contributions have provided critically important support in the community's response to the pandemic.
Looking back, it's clear that the strong Covid response in Sonoma Valley was the result of a collaborative effort involving many local organizations which came together under Sonoma Valley Health Partners, including the hospital and Community Health Center which had central roles. Sonoma Valley Health Partners organized the first vaccination clinics in the Valley early this year, which provided 21,000 vaccinations in a short period of time.
One of the people who deserves our special thanks is SVH Chief Medical Officer Dr. Sabrina Kidd. Dr Kidd has tirelessly led hospital efforts since the pandemic began. She has worked to keep our community informed of the evolving situation and the necessary safety protocols through regular communications, including holding several public meetings to provide updates and answer community questions. She also organized the early drive-through Covid-19 testing clinic at the hospital and has maintained strict safety protocols at the hospital throughout, which has kept patients and visitors safe.
CEO John Hennelly reported that the hospital has already started working with the School District to assist with local vaccination efforts for the 5 to11-year-old population as soon as vaccines are approved for this age group, an announcement that is expected soon.
Let's hope we do not have to face anything like Covid again in the future, but we can take comfort in knowing that whatever the future brings, we have great staff and a modern, capable community hospital that stands ready to protect the health of our community.
Also of Interest
Financials. John Hennelly reported the hospital continues to recover from the impact of Covid-19 and is seeing increased use of hospital services for routine care, with a positive impact on our financials, although not yet back to the pre-pandemic levels of 2019.
EHR. Dr. Sabrina Kidd updated the board on plans to purchase a new Electronic Health Record system. Our current system is at its end of life and needs replacement. Dr. Kidd reported that a committee is currently reviewing options and will have a recommendation soon. High on the list of features for the new system is enhanced interoperability and ease of use by both physicians and patients.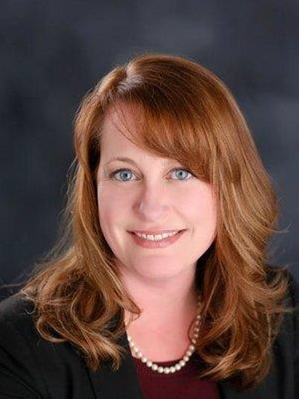 Committee Appointment. Board member Bill Boerum proposed adding Amy O'Gorman Jenkins as a community member for the hospital's Governance Committee. The board enthusiastically approved her nomination. Among its duties, the Governance Committee helps the board identify when action is needed regarding pending legislation (state or federal) that affects the District or the Hospital, a role in which Jenkins has considerable experience. She has held several positions over the past two decades in legislative and regulatory development and public affairs at the state and local levels. She and her husband reside in Sonoma Valley.
We welcome Amy and look forward to working with her and drawing on her considerable expertise, especially regarding legislative matters.
Next Board Meeting
The next regular District Board meeting will be held on Thursday, November 4, at 6 pm. For safety reasons, Board meetings will continue to be held via video conferencing. The public is encouraged to participate, and video conferencing details are available on the Hospital website. Public comment is always welcome.
Sincerely,
Joshua
Joshua Rymer
Chair of the SVHCD Board of Directors