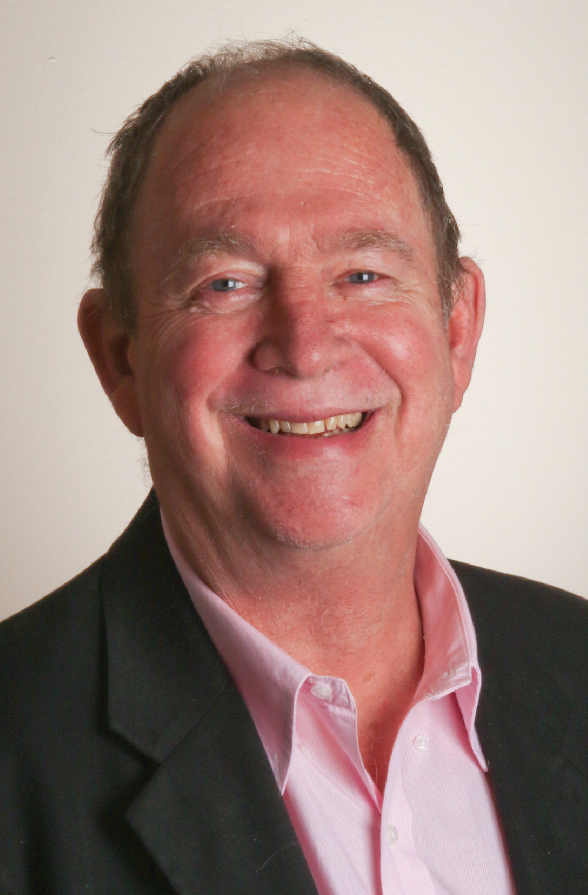 I would like to begin this report by acknowledging the passing of our friend and associate, Dr. Robert Cohen. Dr. Cohen was one of the hospital's longest-serving medical staff members, joining the hospital in 1988 as an emergency physician and later serving as Emergency Department director. From 2013, until his retirement in 2017, he served as the hospital's Chief Medical Officer and Chief Medical Information Officer.
Robbie, as he was known to his friends, was beloved by all who worked with him and especially by his patients. His kindness, empathy and dedication to patient care was legendary at Sonoma Valley Hospital. Robbie was the Chief Medical Officer when I joined the District Board and he played an important role in helping me learn about healthcare and how our hospital works. I fondly remember his sound advice and kindness. His colleagues and many friends at the hospital are discussing ways of honoring his memory within the hospital.
Patient Care Services Report
We're fortunate to have a strong, resilient staff which has been more than capable of meeting the many unexpected challenges the hospital faced in the past year. This resilience was highlighted in the annual report on patient care services presented by Chief Nursing Officer Mark Kobe, RN, MPA. Patient Care Services includes seven major service areas with a staff of 136: Intensive Care, Emergency, Surgery, Inpatient, Nursing Administration, Pharmacy and Respiratory Therapy.
As Mark reported, the Covid-19 pandemic upended operations in early 2020 and hospital staff had to swiftly respond to the unprecedented challenges it brought. The early weeks and months of the pandemic where especially difficult when little was known about the virus and the medical profession was still trying to determine how best to test and treat patients. Our Patient Care Services team rose to meet the many challenges and are now preparing for a return to a more normal environment.
He also described how the staff quickly adapted after the cyberattack last fall that shut down many hospital computer systems. Staff maintained quality patient care by falling back on more traditional forms of communications and recordkeeping.
We should be proud that the hospital has such a committed staff who swiftly respond to help our community get through difficult times.
Community Perception Survey
The community continues to see the importance of having a local hospital, according to a new community survey reported on during the April meeting. It found that 93 percent believe having an Emergency Department is essential for our community, and 84 percent feel having a hospital here is essential.
The report, presented by Bob Kenney, a consultant, reflects the opinions of 460 Sonoma Valley residents contacted early this year, and is the third community survey since 2015. It shows that most people in our community hold the hospital in high regard and value having its services close by.
One conclusion of the report is that those who have visited the hospital recently come away with highly favorable opinions in terms of level of care, treatment by staff, and quality of the facilities. Hospital services across the board receive high marks from patients, and 81 percent reported satisfaction with their most recent visit. Many survey respondents also spoke favorably about the growing affiliation with UCSF Health and the soon-to-open Outpatient Diagnostic Center.
A complete copy of the report is included in the April board meeting packet which is available here
CMO Report
Chief Medical Officer Dr. Sabrina Kidd reported that the hospital seems to have turned the corner on Covid-19 concerns and patients are returning to the hospital for routine care, including elective surgery.
Dr. Kidd again stressed that the hospital is safe for patients, with safety protocols in place and more than 85 percent of all staff vaccinated. She said it has been more than three weeks since a patient with Covid-19 symptoms has been admitted, and also noted the hospital is again allowing family and friends (up to two) to visit patients.
She reported that the hospital, working with Sonoma Valley Health Partners, provided more than 4,500 people in our community with two vaccinations since February.
Next Board Meeting
The next regular District Board meeting will be held on Thursday, May 6, at 6 pm. Complying with state regulations on physical distancing due to the coronavirus, Board meetings are being conducted by video conferencing. The public is encouraged to participate, and video conferencing details are available on the Hospital website. Public comment is always welcome.
Sincerely,
Joshua
Joshua Rymer
Chair of the SVHCD Board of Directors