I hope you will put a big red circle around November 16th on your calendar, because that's when we will throw open the front doors to our new Emergency Department and Surgery Center.
We're planning quite a celebration for the community – from an open house and tours to a street party with barbecue and live music. We'll have all the details on the day's events for you shortly. This celebration is our way of expressing appreciation to you, our community. We thank you for supporting us so we can, in turn, provide you with the finest emergency care facility – which 77% of our Valley uses. 
The opening of our new wing marks the end of a journey that began in 2008, when the community approved a $35 million bond, demonstrating your belief that we need a hospital with emergency services in Sonoma. This funding allowed us to stay open, renovate the 55-year-old facility, and provide a modern environment for providing critical services to attract and maintain local patients, and do so in a financially viable way.
This past year, our wonderful community has again stepped up with donations to raise the additional $11 million needed to complete this long over-due project, and do so without debt.
I'm happy to report that we have reached 80 percent of our goal, and we're hopeful that everyone in our community will give a donation by the time we open our new doors. We have just $2 million to go to reach the $11 million mark, and it is now time to ask everyone in our community to consider a gift which will likely give back to you within your lifetime.
The Marcia and Gary Nelson Family Emergency Care Center is three times larger than the previous one, will be a place of healing, offers increased privacy for the 10,000 patients who come here each year, and will reduce waiting time to 10 minutes or less 90 percent of the time. We continue our commitment to high quality care, with our ER already ranked in the top quartile nationally for patient satisfaction. I can't think of any ER in the North Bay that can say this.
Our new Surgery Center is larger and provides state-of-the-art operating rooms that will better accommodate today's highly complex surgical equipment and larger operating teams. It also will meet the needs of the surgical specialists we now have in Sonoma. We now have many of the surgeons and anesthesiologists that work at Marin General Hospital willing to serve you right here in Sonoma. Why should you travel for surgery when you get the same quality care here, and in a family atmosphere?
When we open the doors to the new wing, we also open the hospital to an exciting new future. The NEW Sonoma Valley Hospital is a part of a larger North Bay system that we are confident will become a major health care system in Northern California within the next few years.
Our new hospital is a place of healing, our physicians have the latest technology, and our staff is deeply committed to best practices and compassionate, high quality patient care. According to Dr. Robbie Cohen, our Chief Medical Officer who has been here for 25 years, "The hospital has never been better." We hope you will come to see for yourself and start sharing the word that there's a NEW Sonoma Valley Hospital.
Again, we are gratified and deeply moved by our community's support for its hospital, and we are doing everything we can to live up to your trust. We now have a healthy and vital hospital with the expertise and tools needed to lead us all toward the true definition of a successful health care organization – one that creates a healthy community.
That's certainly something worth celebrating and I hope to see you in November.
In Good Health,
Kelly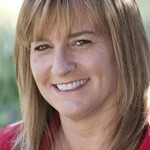 Kelly Mather
President and Chief Executive Officer
Sonoma Valley Hospital